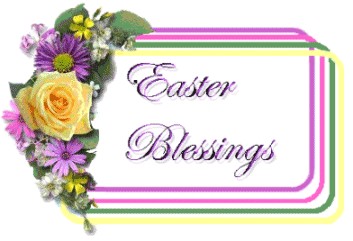 Easter celebrations come in the spring of the year when everything is reborn.
Easter is the celebration of the resurrection of Jesus Christ. This event in history
is a hope and promise for Christians everywhere. The story of Christ's death and
resurrection is told, with minor variations, in each of the four Gospels in the Bible.
The events are said to have occurred nearly 2,000 years ago during the
eight-day period commemorated by Holy Week and Easter Sunday. This
event, which was taken as proof of Christ's divinity and signaled His triumph
over death, sin, and evil, is celebrated on Easter Sunday.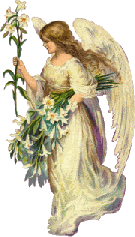 Easter is the oldest and most important of the Christian holidays, it
commemorates the Resurrection of Jesus Christ. Easter is a joyous
occasion because on this day, Christians celebrate Christ's victory over
death. To those who believe in Christ, Easter is our symbol of our own
participation in His death and rebirth to a new life.

Easter Sunday may fall anywhere between March 22 and April 25.
Easter is celebrated on the first Sunday following the first full moon after
the vernal equinox which is March 21. Easter is the central point of
religious observances. It is preceded by Lent, a six-and-a-half-week period
of penitence and prayer observed by many Christians. Lent begins on Ash
Wednesday and ends on holy Saturday, the last day of the Holy week, which>
immediately precedes Easter Sunday. The Easter season lasts until Trinity
Sunday, the eighth Sunday after Easter.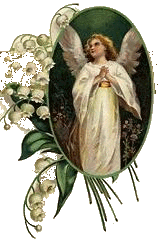 The Easter Story
from the Holy Bible



Back to Celebrate Easter With Children

Home || Spring || Summer || Autumn || Winter

St. Patrick's Day || April Fool's Day || Easter || Mother's Day
Memorial Day || Father's Day || Independence Day || Friendship Day
Labor Day || Back to School || Grandparent's Day || Columbus Day
Halloween || Election & Return Day || Veteran's Day || Thanksgiving
Christmas || Hanukkah || Nutcracker Ballet || Secret Santa 2002
New Year's Day || Martin Luther King, Jr || Kwanzaa
Groundhog Day || Valentine's Day || President's Day || Mardi Gras
Arbor Day || Happy Birthday || Webrings || Awards || Flag Day
January || February || March || April || [May || June || July
August || September || October || November || December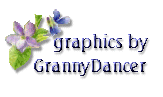 Updated: January 07, 2006
©2000-2006 all rights reserved